Peter Mieras - Marine Imaging Workshop 2019
Peter Mieras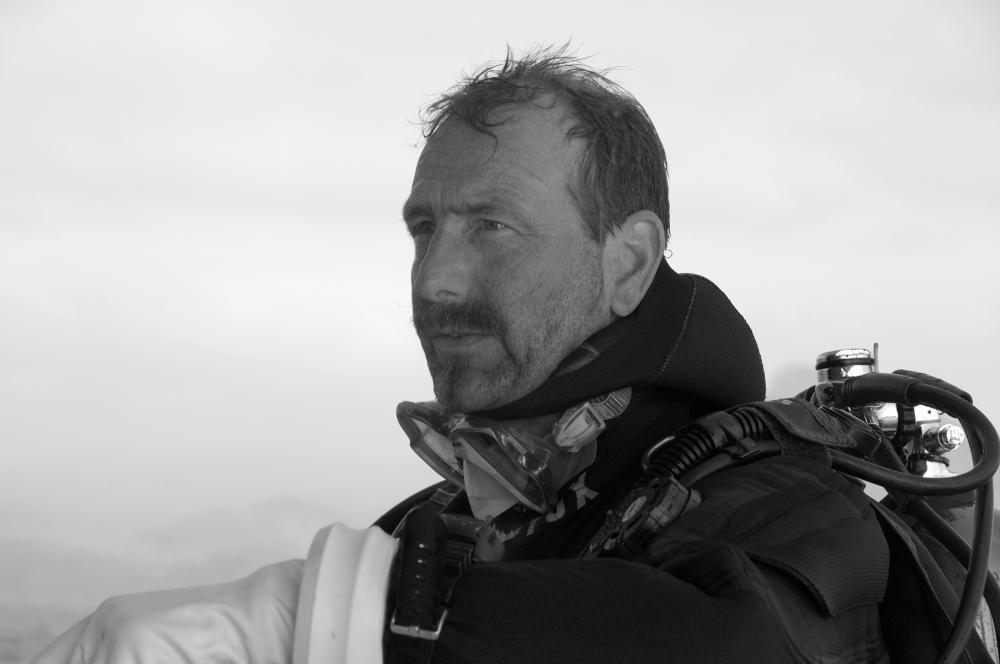 Peter Mieras is a curious man.
In his youth, the seas and waterways that surrounded his home in the Netherlands were of particular interest to him and spending Sunday evenings watching The Undersea World of Jacque Cousteau only served to heighten his curiosity. Beachcombing, swimming and snorkling took him to the water but it wasn't until a 1987 holiday in Egypt that he was introduced to scuba diving and the love affair took hold.
The experience left him with two certainties: he absolutely wanted to learn how to dive, and he wanted to know as much as possible about the stunningly beautiful underwater universe.
Peter Mieras is also an explorer and a teacher.
His initial diving course led to many more and he quickly gained the level of Assistant Instructor. In 1999 he became a scuba instructor, determined to create divers that were not only technically astute but who also respected the environments and inhabitants of the waters they dived in.
He spent every free minute diving and his logbook holds a vast collection of locations and experiences from Hawaii to the Maldives, Australia to the Caribbean as well as France, Denmark, Holland and more. His dives range from wrecks, reefs, walls and caves, to fresh water lakes and rivers. In 1989 he picked up his first underwater camera, a Nikonos V, and started taking photographs. Although they have been published in a variety of media, he became increasingly intrigued with the behavioural side of underwater life and decided that video was a better medium to document it. He picked up a Sony VX1000E and never looked back.
In 1996 he visited British Columbia and spent two weeks diving in the waters of the Pacific Northwest, falling in love with Vancouver Island. In 2003, together with his Canadian wife, Kathy Johnson, he took over Rendezvous Dive Adventures, a small diving lodge in the heart of Barkley Sound.
In 2012 he came out with Kelp and Critters, a DVD intended as a fund raiser for various local stewardship and conservation efforts the couple had started. The unexpected success of Kelp and Critters led to requests for public speaking engagements and more footage requests. Although he was busy running his diving business and taking part in many research and conservation projects, he still managed to increase his image bank and create more video productions that have won international acclaim and awards.
The couple now literally lives on the edge of the ocean and Peter has filmed around the world using his videos to entertain, educate and awe people. He has worked with and for the production teams of BBC, National Geographic, TV Tokyo and many others. His extensive HD and 4K stock library is a regular calling point for TV stations, video production companies, aquariums and others.
Peter is a first responder with the BC Marine Mammal Response Network, and a contributor to the Westcoast Aquatic Management Board. He was a winner in the David Suzuki Foundation "Ocean Stories" contest and was declared an "Ocean Hero" by the Shaw Ocean Discovery Centre for his citizen science project with sixgill sharks. In 2017 he was given an award by the Coastal Ocean Research Institute for his volunteer derelict fishing gear removal program.
He and Kathy still live and work in Barkley Sound and form an underwater video and photography couple that continues to explore, care for, and share the oceans.
For more information:
www.rendezvousdiving.com
www.subvisionproductions.com